SORONG
470 miles from Bitung
SORONG. 0°53.307S, 131°15.846E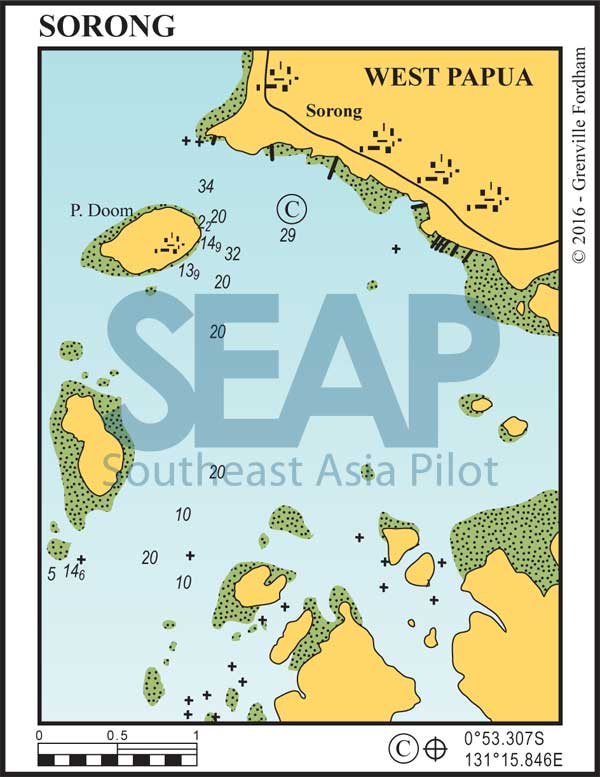 Sorong is the main commercial port for this area and is the recognized direct International CIQ entry Port for Raja Ampat cruising. It is a busy, yet easy to enter harbour; the approaches from the north or the west are well buoyed and marked.
Larger boats can anchor in 25-30 metres adjacent to the many live-aboard dive boats east of Pulau Doom and west of the fish factory. Smaller vessels can anchor either closer to Pulau Doom or at our spot closer to the busy dive dock of Ushamina in 14-20 metres on sand.
Sorong is home to myriad local Phinisi live-aboard dive boats, so access to all level of amenities, fuel, water and moderate provisions are easily available. A visit to the local wet market is a must for fresh seafood and in particular mud crab.
The anchorage is approximately 30 minutes from the airport and there are multiple daily flights to all parts of the country. Public transport is everywhere and easily obtained.
Click to view Indonesia photo gallery.