Kyunn Mee Gyi (Clara Island)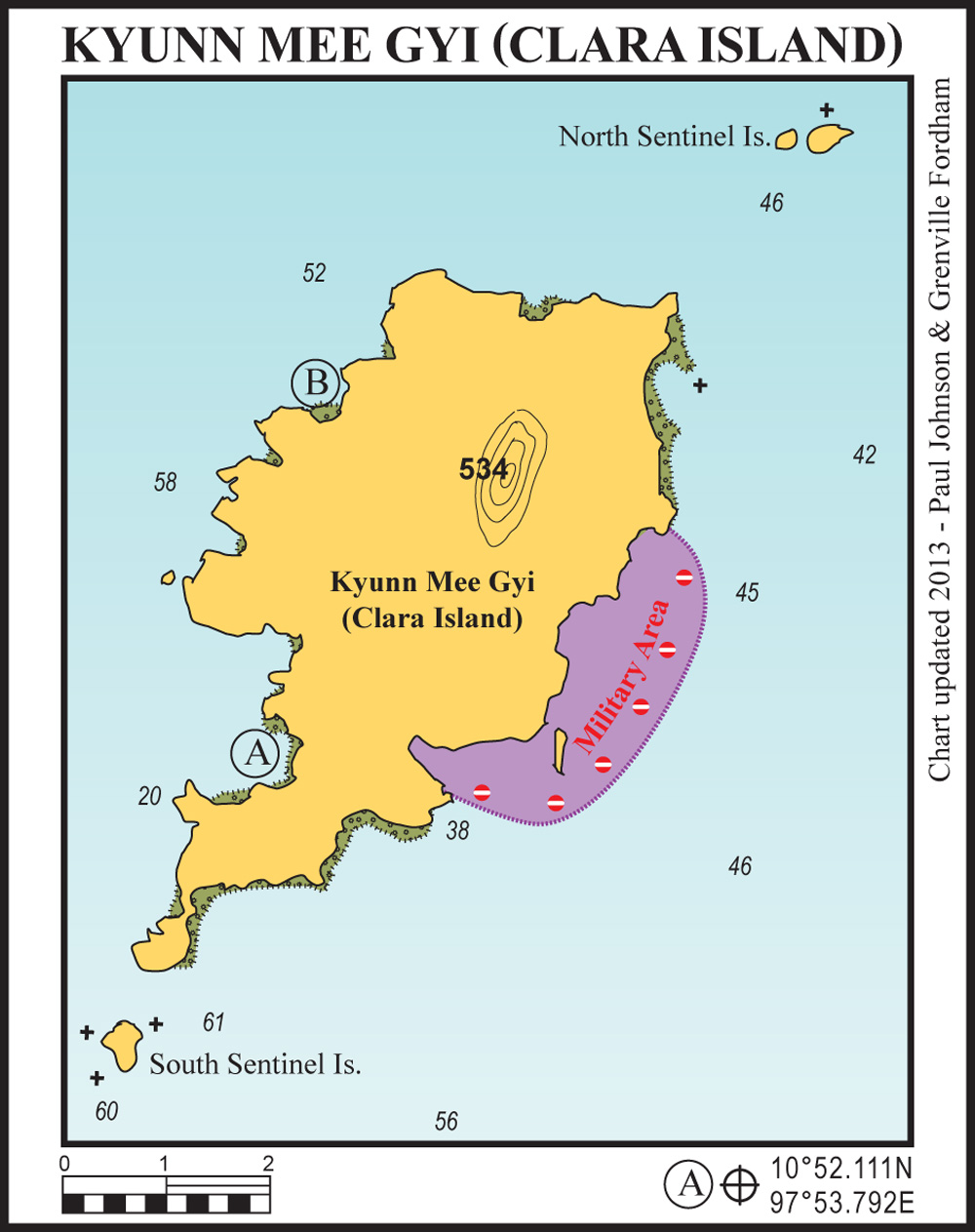 The eastern side of Kyunn Mee Gyi has a military base and is off limits. The previously superb dive sites of North and South Sentinel islands have been heavily dynamite fished and as a result have no surviving fish or coral.
KYUNN MEE GYEE SOUTHWEST BAY
67 miles from Kaw Thaung
KYUNN MEE GYEE SW BAY. 10°52.111N, 97°53.792E
Anchor in 8 metres on a sandy bottom off the fringing reef in the south bay. There is a superb beach ashore and great jungle walking. The water clarity in this area is exceptional.
When approaching this anchorage be aware that there is a shallow coral pinnacle that rises to within 2.5 metres of the surface just north of the southern point of this bay. This pinnacle is at position 10°52.12N, 97°52.85E.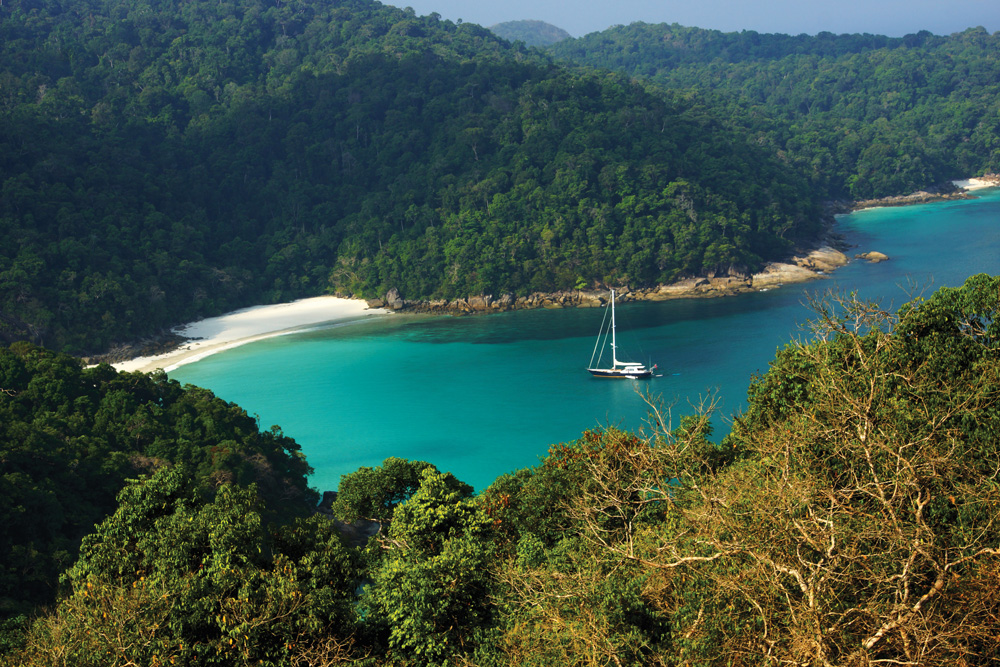 KYUNN MEE GYEE WATERFALL BAY
70 miles from Kawthaung
KYUNN MEE GYEE WATERFALL BAY. 10°54.878N, 97° 54.188E
Anchor in 12-15 metres on white sand to the southern side of the bay. The visibility here is so good that you can see the bottom in 30 metres of water. At the southern end of the beach is a spectacular waterfall that brings crystal clear, cold mountain water down to the beach.
See also: