Little Andaman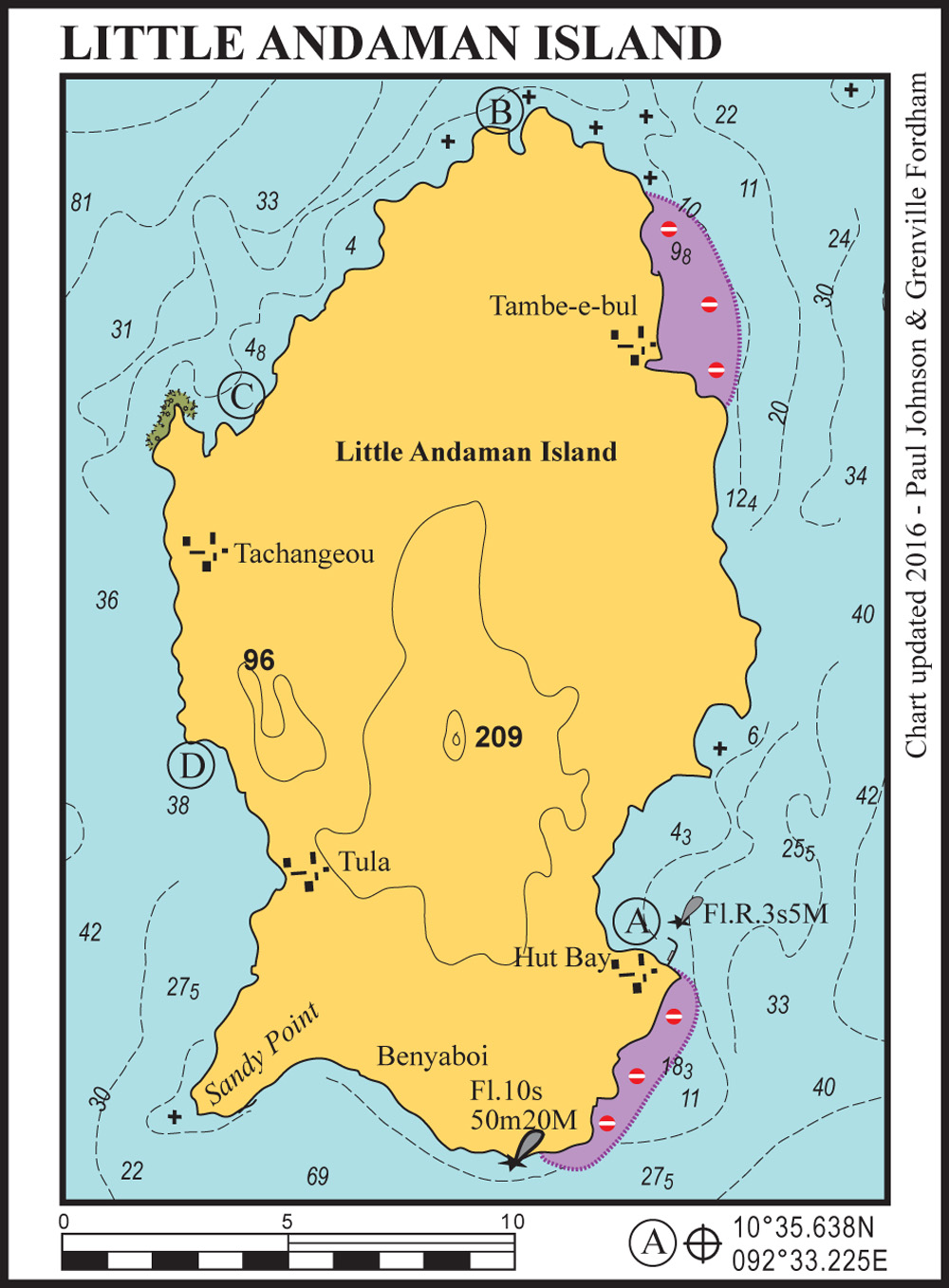 Little Andaman is the southernmost of the Andaman Islands. It was badly hit by the 2004 tsunami which destroyed much of the harbour and the most of the town of Hut Bay. The earthquake lifted the south coast of Little Andaman by approximately 1.5 metres, so depths are shallower than charted. Dugong Creek and Harminder Bay are off limits as they are Onge tribal sanctuaries.
HUT BAY
55 miles from Chiryatapu
HUT BAY. 10°35.638N, 92°33.225E
Contact Hut Bay Port Control on Ch16 when approaching. Anchor off the front of the town at the position given or further north to stay well clear of the turning circle for large ships entering the harbour. There is a daily seaplane service from here to Port Blair.
A reasonable range of provisions are available ashore. There are several simple bars and restaurants ashore catering to backpackers and surfers. It is possible to hire bicycles or motorbikes from Hut Bay – a great way of exploring Little Andaman. Be aware that the estuary in the middle of the town (a good place to moor your dinghy) has large, aggressive crocodiles scavenging behind the fish market at high tide.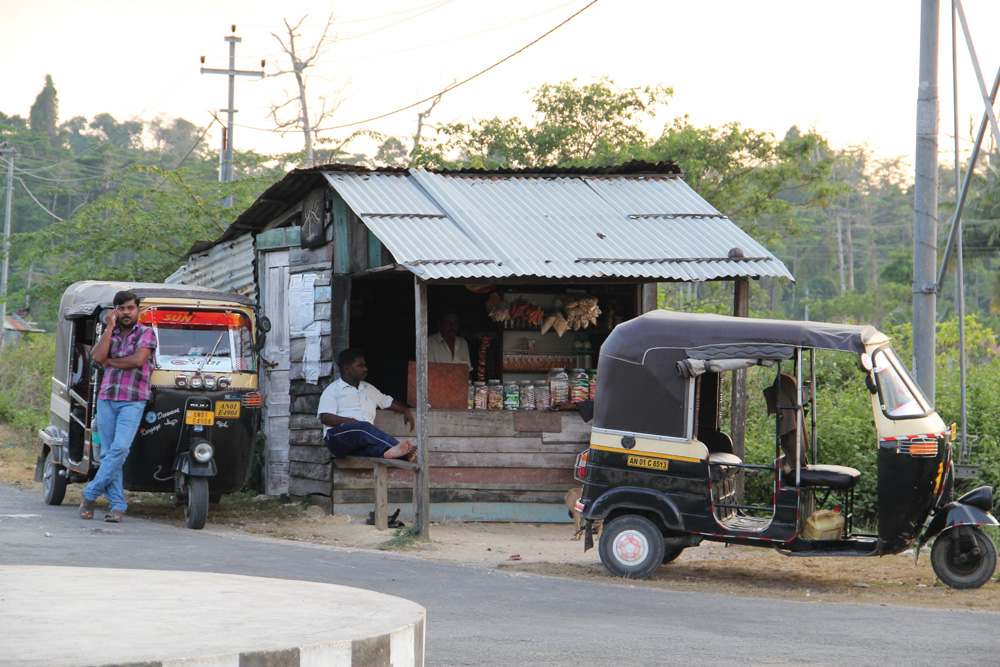 CROCODILE CREEK
37 miles from Chiryatapu
CROCODILE CREEK. 10°53.8N, 92°30.0E
There is a small gap in the coral reef here that can be navigated with care giving access to a flat lagoon behind the reef. Do not swim here – the mangrove estuary behind is full of huge salt water crocodiles.
JACKSON CREEK
44 miles from Chiryatapu
JACKSON CREEK. 10°47.856N, 92°24.263E
Anchor in the centre of the bay for a good holding on sand. Beware the southern point and the extended reef, especially when approaching from the south. The extensive estuary at the back of the bay makes a very interesting dinghy trip at high tide. This estuary has many large saltwater crocodiles. The point to the north of here has incredible sculpted sandstone cliffs with bats, chestnut-headed bee eaters and sea swallows all nesting next to each other.
WEST BAY
52 from Chiryatapu
WEST BAY. 10°39.370N, 92°23.397E
Tuck in on the north corner for good safe holding during the peak northeast monsoon. During March and April there is too much swell from the southwest to make this a comfortable anchorage. Long white beaches and lush rainforest ashore provide the backdrop.
See also: