KOH KHAI NAI
15 miles from ao Chalong
KOH KHAI NAI. 7° 54.564N, 98° 33.000E
This is another very popular day trip destination for speedboat package tours from Phuket. The small islet offers a great daytime anchorage in 8-10 metres off the sandy point to the northeast.
Snorkelling and diving are best on the seaward edge of the fringing reef on the northeast side the island. There is also an all-tide access beach on this end of the island.
Alternatively, good overnight anchorage can be found anywhere on the West Coast of Koh Yao Yai when the northeast monsoon prevails.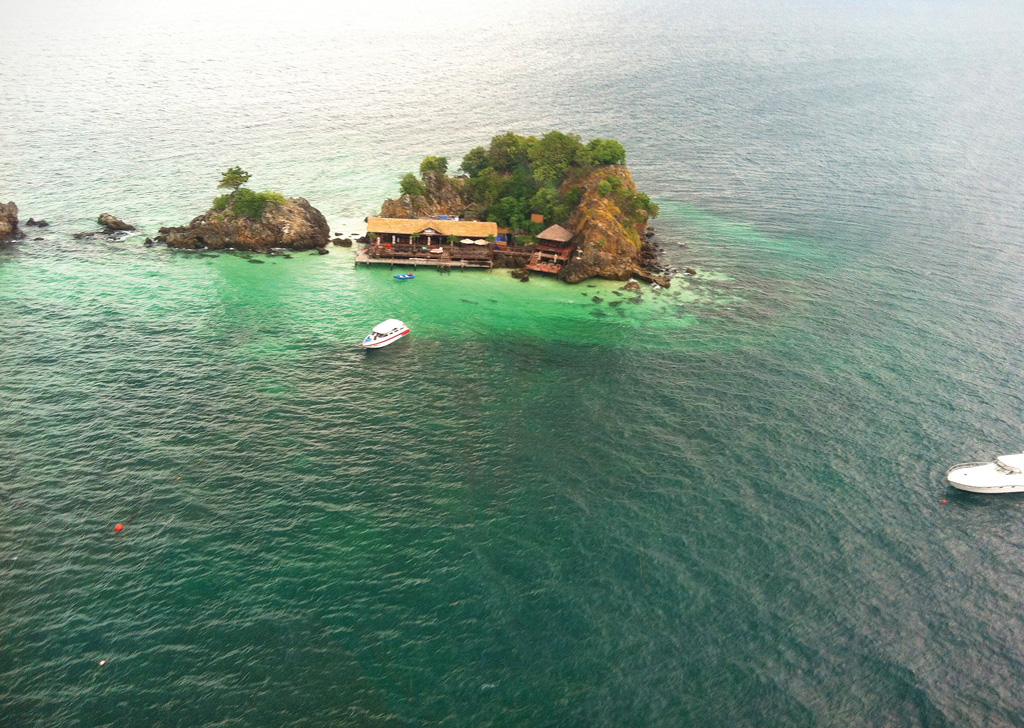 As this edition went to print, local news had just reported that the Marine Department had been given powers to clear all three Khai islands of all touristrelated development and enterprises. The extent to which this will be a permanent change is yet to be seen, but you could arrive to find these stunning islands in pristine condition, without the restaurants, umbrellas and sunbeds that you see in the photo on the opposite page.
Be careful, though, not to feed the fish. One hapless Chinese tourist was arrested and faced a court appearance for doing what tourists to these islands have been doing for as long as anyone can remember!
It remains to be seen whether the popular restaurant seen in this photo survives the Government\'s initiative to return the beaches on and around Phuket to their former pristine condition…