Savu
The Savu Group
The Savu Island archipelago is located in the Lesser Sundas between Sumba and Timor. The group includes Savu, Raijua and Dana islands and lends its name to the sea bordering Flores, Timor and Sumba. The surrounding waters make up the Savu Sea Marine Park, whose main aim is the protection of marine mammals such as whales, dolphins, turtles and dugongs.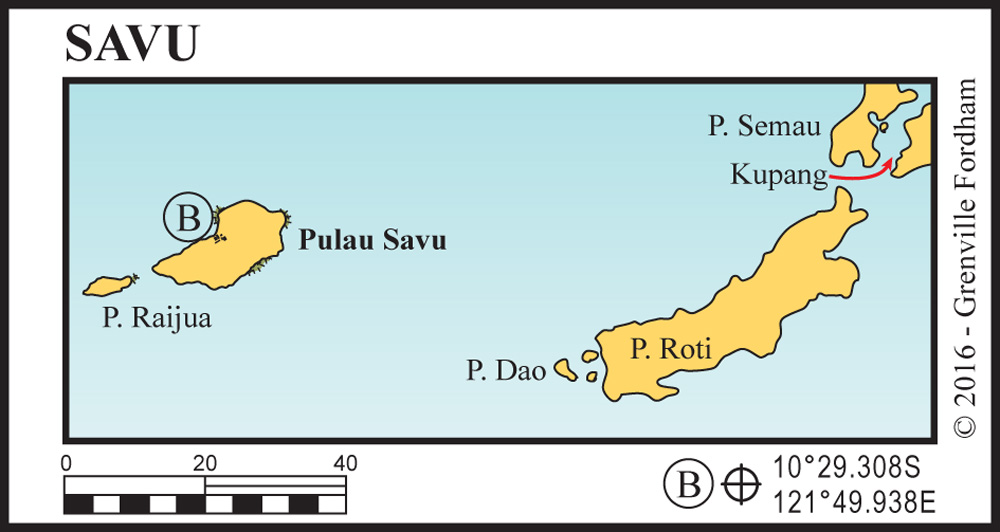 The main island has many white sandy beaches protected by fringing reef. Raijua is where true aficionado surfers sometimes travel for days from Bali and Darwin just to enjoy some of the best uncrowded and near perfect waves in Indonesia.
Savu, Roti to the east and Ruajua to the west are all stark, arid and strangely picturesque. Culturally significant in Indonesia these islands are the home of the magnificent Ekat weaving tradition. The villages on the hills in central Savu and Raijua are a must visit for Ekat aficionados and cultural fabric enthusiasts.
Excellent fun can be had surfing, snorkelling, spear fishing and diving in a dozen places all in and around this group. Best is to manouver your vessel in close between the fringing reefs to enjoy what's on offer. The crew can stand off or tend the anchored yacht in depths between 8-25 metres amongst the shallow fringing reef, surf breaks and the steep drop-offs. Once visited, this remote island group, lost to time, is never forgotten.
SAVU "COOK'S LANDING"
130 miles from Kupang
SAVU. 10°29.308S, 121°49.938E
The best anchorage in this group is off the same beach where Cook landed in 1770. Anchor on sand anywhere you're comfortable in 7-12 metres a quarter mile west of the commercial pier on the main island. There's plenty of space on sand all around and north of the pier too.
This anchorage is in between the two fringing reefs and services the main town of Seba. Best keep well clear of the RoRo ferry ramp and pier where the car ferry arrives with the island supplies from Kupang twice a week.
A good day anchorage surf spot is two miles north anywhere outside the fringing reef either side – or shoal draft vessels can venture inside the cul-de-sac to anchor on sand in 3-5 metres at 10°27.684S, 121°50.658E. It's good for surfing or, at high tide, exploring by dinghy the creek that runs a quarter-mile inland.Seba town is only a short walk from the landing beach at our main anchorage. It's rustic and dry and loaded with fascinating history. Just beginning to open up to tourism, the people are eclectically friendly and almost overly accommodating. Limited supplies are on offer and fuel is difficult to find in any great quantities.
Tardamu airport is nearby, with daily flights to local destinations. There's a lot to see and do ashore and some interesting restaurants. Best to hire a motorbike to make the most of this shore experience and to get further inland to find the Ikat weavers.
Cook's Landing
Captain James Cook stopped at Savu on his famous ship 'Endeavour' in 1770, on his first voyage to the South Pacific. The area wasn't charted then, so he spent five days researching, while his crew of naturalist Joseph Banks, astronomer Charles Green, Doctor Daniel Solander and four artists collected and wrote up information on the islands' botany, animals, people and customs. Cook and his crew's Savu Island journals were so exacting and correct they remained the main source of information on this region for centuries. Cook made mention of the famous woven traditional dress material (Ikat) and ceremonial stones on the hilltop near Seba. He compared the stones laid here to the megaliths of Stonehenge and took them to be monuments erected to rulers of previous centuries, ever wondering how they got there.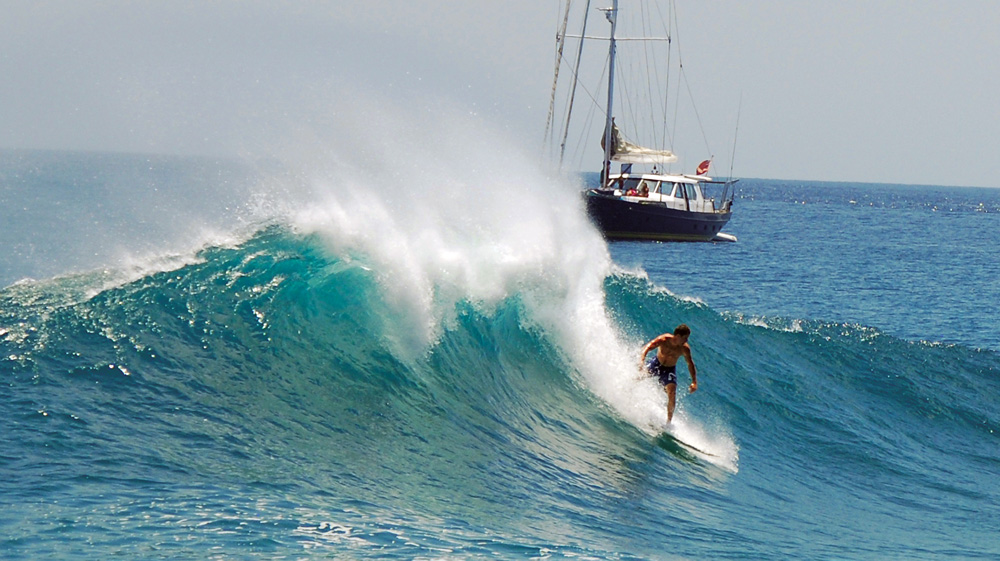 See also: