Thaplamu to Khao Lak
Ban thap lamu is an all-weather anchorage which makes a good coastal stopover on the way to the Similan or Surin islands. It is actually an enclosed river estuary, one used regularly by the Thai navy. on the eastern side is a small village and the thai Navy base.
Only 90 minutes by regular bus service from Phuket town, and 34 miles to the Similans by sea, it is the closest shore base with facilities to the islands.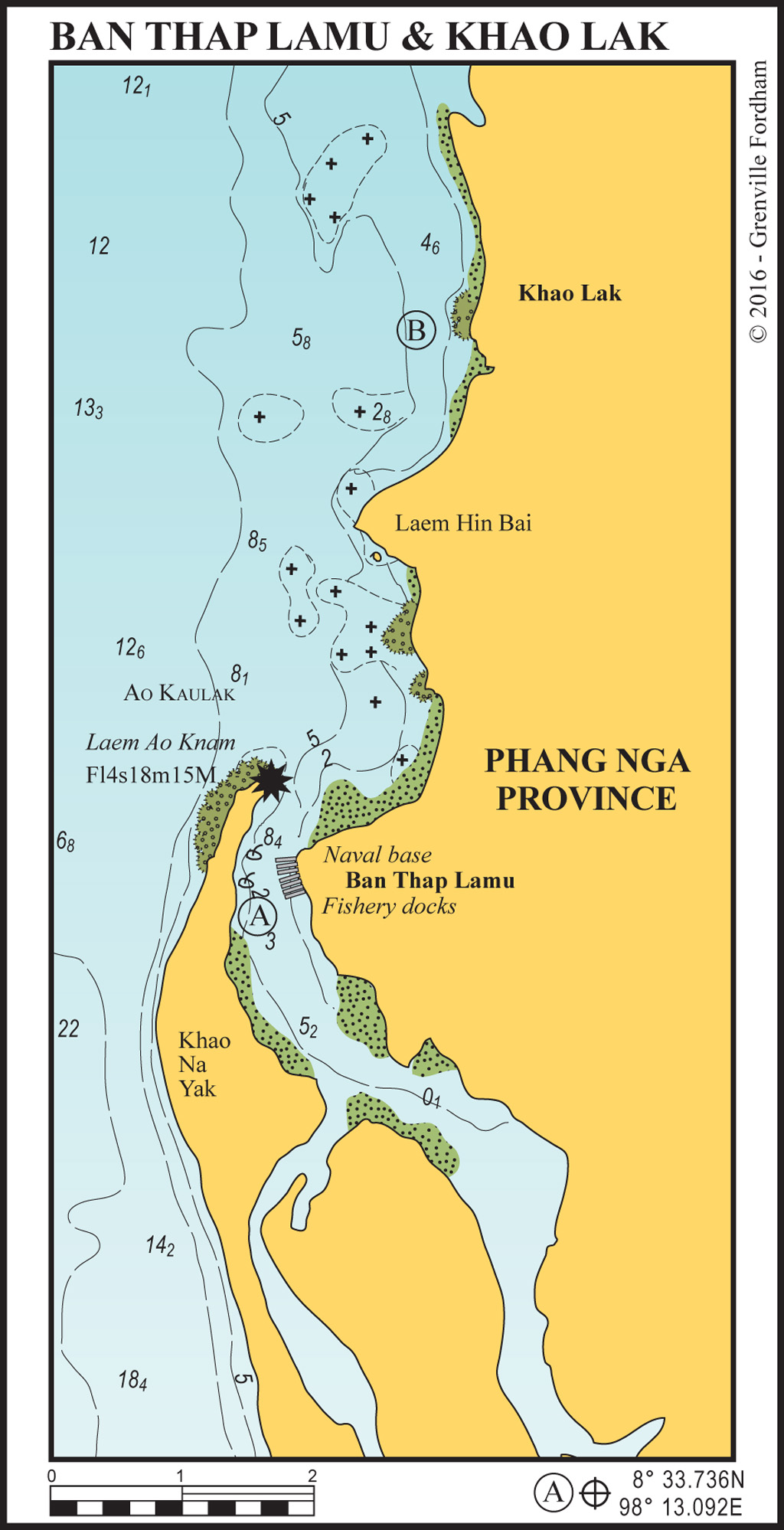 The headland four miles north (Laem Hin Bai) is part of the Khao Lak National Park. the long sandy bay, which extends north of the headland for 12 miles, was redeveloped after suffering extensive damage in the 2004 tsunami.
Anchoring anywhere along this coast is appropriate in high season (northeast monsoon) only, but our recommended anchorage is at the southern end.
BAN THAP LAMU
43 miles from Patong Bay
BAN THAP LAMU. 8° 33.736N, 98° 13.092E
When entering the estuary, keep well clear of the coral patch on the northwest side of Laem Ao Kham. The point has a light flashing every 4 seconds, but night entry is not recommended unless it is essential.
Pass well north of Laem Ao Kham on a heading due east towards a red buoy. This marks the beginning of a buoyed channel which turns south following the deep water close to the east coast of the headland.
Pass the Royal Thai Navy jetty (forbidden to yachts) to anchor in 6-9 metres in front of the village of Ban Thap Lamu or across the passage with the other yachts. There is good holding in mud, with strong tidal currents in the passage running north and south.
The village has a seafood restaurant called "The Navy Wives Club" on the end of a public jetty and shops with all of the basic Thai necessities. Opposite the restaurant the fuel price of the day is displayed on a whiteboard and fuel is pumped to the concrete jetty. Thailand's biggest fleet of fishing boats use Thap Lamu as their base and fresh fish can be purchased on their dock.
The river running south is deep for several miles and with its seculed coves and small beaches is well worth the effort.
KHAO LAK BEACH
45 miles from Patong Bay
KHAO LAK BEACH. 8° 39.041N, 98° 14.375E
Approach from the west taking care to avoid the rocks around the headland and the isolated rock outcrops just to the north of the anchorage.
Anchor in 3-6 metres on a sand/mud bottom. Well protected in the north east monsoon. A short dinghy ride ashore gives access to bungalow resorts and hotels.
The main road leads to Khao Lak National Park headquarters, a spectacular waterfall and the route south to Phuket.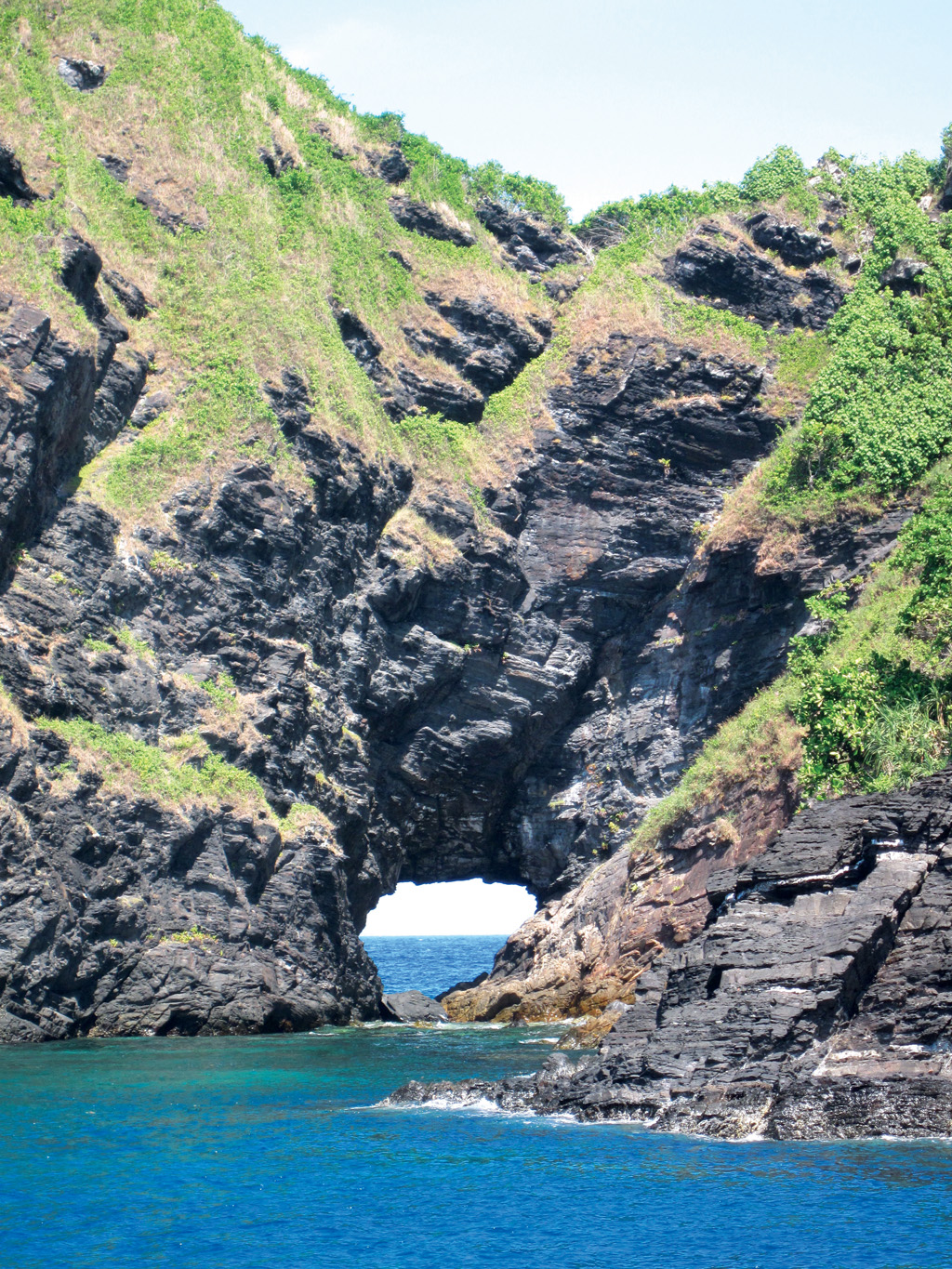 See also: